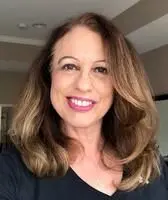 Introduction from Dr. Turley :
As a Clinical and Educational Neuropsychologist, I have a passion for investigating complex issues to gain a thorough understanding of the problems that you, or your child, face. I consult extensively with schools and families who have children with a variety of learning, or developmental and/or behavioral problems. My goal is to help you understand your child's current problems and to advocate for the best and most appropriate interventions.
I also work with adults facing neurocognitive challenges, brain injury, or learning and work performance issues. I collaborate with you so that you understand all aspects of the difficulties facing you. My aim is to help you prevent the development of long-term problems and to co-create a pathway to your success and accomplishment.
My areas of expertise are differential clinical diagnosis, developmental psychopathology, ADHD, Autism Spectrum Disorders and Learning and other Neuro-developmental disabilities. I conduct all types of assessment to help provide you access to the right treatment, accommodations, and/or disability services. I thrive in seeing people accomplish their goals despite setbacks and challenges.
What others say about Dr. Turley
"Dr. Turley is very competent and thorough in diagnosis and evaluation. She uses her clinical acumen and experience to understand complex issues. Dr. Turley is a warm and compassionate clinician with a friendly and practical approach to working with others. She works with patience and sensitivity helping each person build on their strengths and achieve their life goals. She provides exceptional service to those who seek out her wisdom and guidance. Dr. Turley has worked as a teacher, counselor, school psychologist and clinician in a variety of school, university, hospital and agency settings."
Years in Practice: 25+ Years
Current roles:
Co-owner and Director of Assessment Services at Integrative Psychology Group, LLC
Leader of the Assessment Team at Integrative Psychology Group, LLC
Owner and Director of Creekview Psychological Assessment Center, P.A.
Clinical supervisor for pre and post-doctoral clinicians Educational consultant
Education:
Bachelor of Arts, University of Cape Town, 1983
Post graduate Diploma in Education, University of Cape Town, 1984
Master of Education, (School Psychology and School Counseling), University of Washington, 1996
Master of Arts (Clinical Psychology) at Argosy University Seattle, 2002
Doctor of Psychology, Washington School of Professional Psychology, Argosy University, Seattle, 2005 Post-doctoral Board certification in Educational Neuropsychology from the American Board of School Neuropsychology
License, Certifications & Awards:
Licensed Clinical Psychologist
Certified School Psychologist
Diplomate American Board of School Neuropsychology (ABSNP)

Professional Activities and Memberships:
Member of the American Psychological Association
Member of the Delaware State Psychological Association
Member of the National Association of School Psychologists
Member of the American Academy of Pediatric Neuropsychology
Member of the American Academy of Clinical Neuropsychology
Member of the National Academy of Neuropsychology
License No. and State:
B1-0000946 Delaware
PY-00003832 Washington State